When We Collided
by Emery Lord
Genre
: YA Realistic Fiction/Contemporary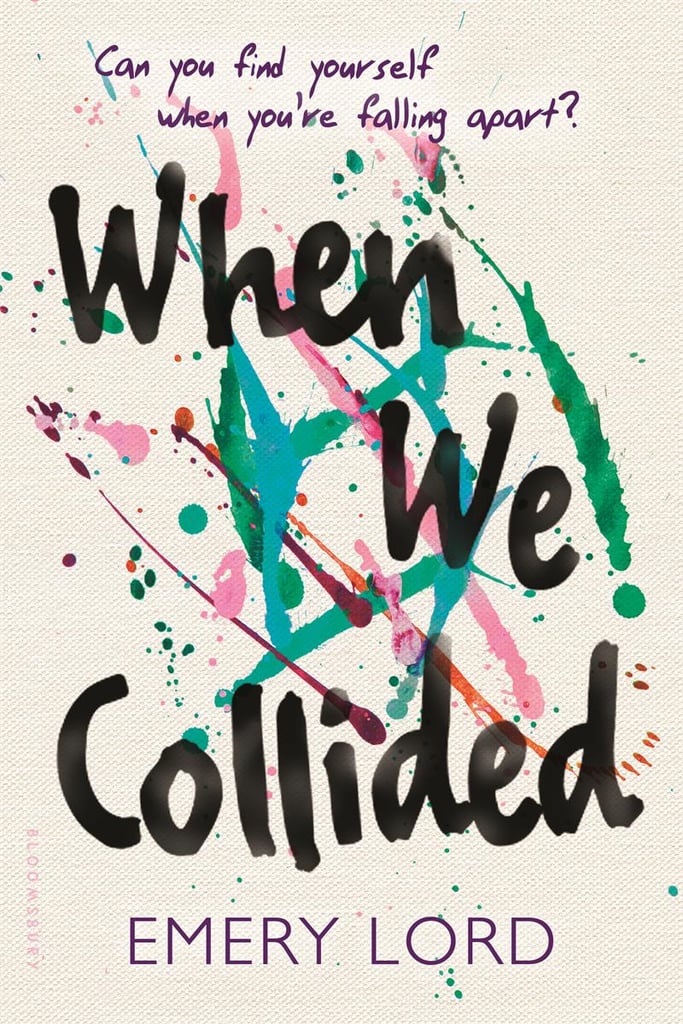 Blurb (on back of book)
:
We are seventeen and shattered and still dancing. We have messy, throbbing hearts, and we are stronger than anyone could ever know…
Jonah never thought a girl like Vivi would come along.
Vivi didn't know Jonah would light up her world.
Neither of them expected a summer like this…a summer that would rewrite their futures.
In an unflinching story about new love, old wounds, and forces beyond our control, two teens find that when you collide with the right person at just the right time, it will change you forever.
MY OPINION
: *****
This book was amazing!!
I loved this book and everything in it. Sure, some parts of it were iffy, but nothing in it was ultimately
bad
. And that's saying something.
I liked how Vivi was so energetic and bubbly. Her personality is easy to figure out sometimes and hard the next. Her bipolar disease is the cause of this and doesn't make it any easier. I liked how she changed after her bouts of depression, and even though it ultimately came back, I liked how she was so determined through it all, despite showing her "cowardly" or "weak" sides at some points. She is a human being after all...
Jonah. I liked how he was so responsible and determined and hardworking. He was sweet to his siblings and took care of them as best as he could. I can't believe the sliver of complaining that he did when he was taking care of them all. I also liked how trustworthy he was to Vivi and how he always felt like he had to do something to live up to her expectations. He was loyal and smart, and I just loved him.
Leah was so sweet. I really liked how the author captured her childishness and sweet toddler/baby mode. She was really nice and I liked how she was always so energetic and bubbly. Vivi was like her kindred spirit.
Vivi's parents. Her mom was nice but I didn't like the fact that she hid her daughter's father's identity from her daughter for so long and I didn't like how she was so overprotective and worrisome. Maybe it's just cause I don't like parent figures in books as much, but you know...
Vivi's dad was a jerk. A real jerk. I can't believe that any man can be so mean and rude to his own daughter. I can definitely understand Vivi's feelings after meeting him and how angry she felt towards him. I also can better understand why her mother hid James from Vivi.

The ending was the worst part of the book. THEY DON'T EVEN END UP TOGETHER.
I would recommend this book to YA readers who like a lot of romance and contemporary fiction.
Main Characters
: Vivi, Jonah
Sidekick(s)
: Leah, Isaac, Bekah, Naomi, Silas, Mom(s), etc
Villain(s)
: Death, depression, bipolar disease, drugs, tattoos, etc
Realistic Fiction/Contemporary Elements
: This was all very real to life.
PS Sorry for short review.